What is there to do in Ely Minnesota? To help you out, we put a list of things together just for you!
Fishing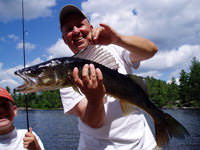 Ely Minnesota fishing is why many people come up to our "neck of the woods." It's hard to beat the feeling of a walleye biting at your hook, or the explosion of a Bass or Northern attacking your bait. We have 4 lakes, all connected, to boat and fish. Walleye, Smallmouth Bass, Northern Pike and Crappies are all found here. For a great fishing experience, reserve one of our guides for the day... sure to be a highlight during your trip.

For more Ely Minnesota fishing information check out our fishing section by clicking here
Canoeing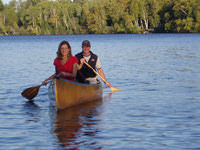 Ahhh... the quiet dip of a paddle. One of the favorite activities of our guests is a canoe paddle in the BWCA - the Boundary Waters Canoe Area. The Boundary Waters is accessible right from our lodge. Directly across the lake from our resort is an entrance into the famed Boundary Waters Wilderness where only canoes are allowed to travel. Experience it for yourself on a great day trip paddling within this magnificent area. Other Boundary Waters day trips are available as well, like paddling to Native American Pictographs believed to be painted over 500 years ago. A great addition to your Ely vacation!

Canoe Day Trip Suggestions and Information
Hiking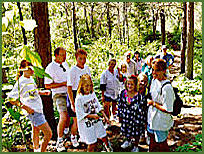 Several hiking opportunities abound here. You can hike the trails available right from our resort or take a short drive to the Bass Lake trail head. Hike through towering pines to scenic overlooks and a waterfall. If time allows, take dip in the pool halfway down and enjoy the view as water pours over your shoulders. The Secret Blackstone hike is another great hike with scenic overlooks and small lakes along the way. Sure to be a fun way to spend an afternoon.
Swimming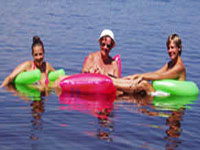 We have a natural sand beach complete with Adirondack chairs for your relaxing pleasure. Take a dip, get a suntan or just kick back and enjoy a good book... the beach area is centrally located and a favorite of all who stay with us.
Massage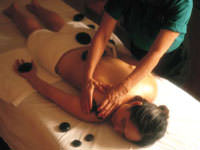 There's nothing like a first class massage to put you in full relax mode during your vacation. From facials to foot treatments, you are covered head to toe. Choose from herbal body wraps, seaweed gel wraps, hot stone massage, Swedish massage, deep muscle massage, European facial, cooling facial, herbal facial, anti-aging eye & lip treatments, aromatherapy, hand & foot treatments and much more. That's a whole lot of relaxation... you will feel like royalty when you add one or more of these massage treatments to your stay.
Golf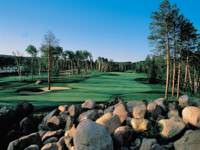 Golf the Northwoods. Ely has a nine-hole course just minutes from the resort, but don't limit yourself to just our course... enjoy one, or more of the three championship courses just 40 minutes away! Golf the Legend, the Quarry or the newest course, the Wilderness, and experience outstanding courses without all the people and pressure found in most parts of the states. The Wilderness was just named the #1 new upscale course in the US by Golf Digest Magazine. The Legend and Quarry are both in the top 100 courses in the US!
International Wolf Center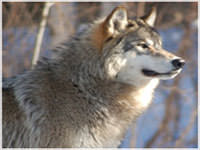 A museum dedicated to wolves with fascinating exhibits including several taxidermy mounts displaying different postures with descriptions of what they mean and how wolves communicate. The highlight of the museum is its own wolf pack, living in captivity, which can be seen in the large windowed viewing area. Feeding times are scheduled and can be watched... a great way to see how the wolves interact and pack behaviors. Visit its site at www.wolf.org to learn more about the Center and its hours of operation.
North American Bear Center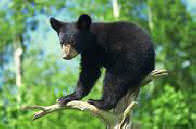 Observe live bears in a forested enclosure. Discover the meanings of black bear vocalizations and body language. The North American Bear Center offers hands-on activities, a children's area, theater, gift shop, and more. Group rates available. Located just one mile south of Ely on Hwy 169, The North American Bear Center is a great place to learn more about bears while you're visiting "bear country." For more information, visit its site at www.bear.org.
Dorothy Molter Museum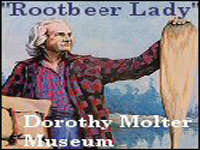 The last person to live in the Boundary Waters, Dorothy Molter's Isle of Pines was a favorite stop for many canoeists over the years and "the" place to get a bottle of her home brewed rootbeer. Dorothy's cabins were removed from the Isle of Pines on Knife Lake after her death and transported to Ely where a museum has been established in her honor. Stop by for a very informative tour and get your own bottle of her "kwitcherbeliakin" rootbeer. For more information, visit her site at www.rootbeerlady.com.
Soudan Mine Tour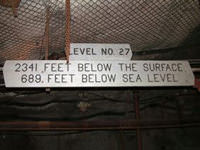 Go on this tour and you will find yourself over one mile beneath the surface. A great ride and a cool tour. A favorite of our guests and one they do time and time again. See and learn how residents of our town and the surrounding area made their living in the labor of the mines.
Casino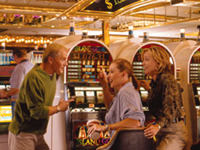 Got a few extra bucks? Try your luck at a nearby casino, located just 40 minutes away. Slots, Poker, Blackjack --and hopefully lady luck-- await you on your trip to this Northwoods casino.
Ely Shopping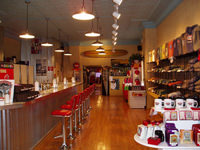 An absolute must. What's a trip to Ely without venturing into town? This is not your usual tourist town shopping, Ely offers many unique stores and wares, much of which can only be found only here. With everything centrally located and within walking distance, all you have to do is park the car and wander the streets.
Ely Dining
While you're in town, plan to stop and eat at one of the many restaurants located here. With downtown Ely only 7 miles from our resort, you can try several of the fine eateries while you are here.