Welcome to Timber Trail Lodge
Modern and Deluxe Accommodations on White Iron Chain of Lakes in Ely, Minnesota
Call Today for Best Availability and Rates... 800-777-7348!

Timber Trail Lodge is a premier four-season Northern Minnesota family resort. Located just seven miles from Ely, Minnesota, Timber Trail Lodge sits on the south shore of Farm Lake, one of four interconnected lakes offering both motorized boating and Boundary Waters canoeing experiences. We are surrounded by over one million acres of wilderness. It is an Ely Minnesota family resort offering modern accommodations with direct Boundary Waters access for those who wish to incorporate a wilderness adventure into their Minnesota resorts vacation.
See our
Accommodations
page for information on our modern to deluxe cabins and our
Cabin Availability
page to plan your Minnesota vacation.
Early Ice in Ely, Minnesota - Season 8 - Episode 2. Ice Fishing. Walleye. James Holst and In-Depth Outdoors' Pro Staff Team member Will Roseberg head to Ely, MN in search of safe, walkable ice. Day 1 the guys are met by a fierce cold front that shuts down the bite. Day 2 warm temps roll in and the fish respond!
---
---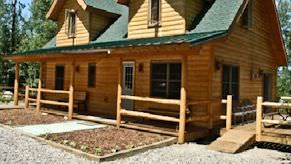 More Info
ACCOMMODATIONS
Timber Trail Lodge is open all year and has a variety of lakeside accommodations. Our cabins range from deluxe to modern/comfortable and range in size from 1 to 6 bedrooms. We also have motel/kitchenette rooms attached to the lodge for those seeking short term overnight lodging.. Our newest cabins are the nicest you will find in Ely. Our accommodations are reasonably priced and all are fully furnished. We are located only seven miles from Ely, offer direct access to the Boundary Waters, and have four interconnected lakes for you to enjoy. We can accommodate almost any size group and offer discounted rates for those seeking multiple cabin accommodations. Please call with any additional questions you may have.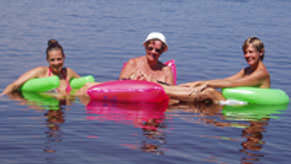 More Info
ACTIVITIES AT TIMBER TRAIL LODGE
Vacationing at an Ely, Minnesota resort and especially at Timber Trail Lodge will provide you, your family and friends with a multitude of activities for you to choose from while staying with us. We have put together a video of the ELY AREA ACTIVITIES, "
What else is there to do during my stay at Timber Trail
" for you to view which will highlight the many Ely area attractions that draw visitors to Ely in addition to the Boundary Waters. Here at Timber Trail we also have many amenities and activities for our guests to enjoy. See our list of the amenities we offer "
What we offer visitors to Ely, Minnesota
". Timber Trail Lodge is also blessed with easy access to Ely (7 miles), direct access to the Boundary Waters (across the lake) from our resort and we offer the services of a full service canoe outfitting company, Boundary Waters Outfitters, if you wish to incorporate a wilderness experience into your Ely, Minnesota vacation.
More Info
FISHING AT TIMBER TRAIL LODGE
Guests of Timber Trail Lodge have a wide variety of options to choose from when deciding where you want to fish. Our chain of four lakes offers 11,000 acres of water to explore, and we have direct access to the Boundary Waters Wilderness Area which offers some of the finest fishing in North America. In addition to self guided trips, we offer many options for those seeking a guided wilderness fishing experience. Spring and fall offers the best fishing, but our guests can enjoy productive fishing throughout the summer months. Our staff is available to answer all of your questions and to give you the latest information on where the fish are biting and what lures and techniques are working the best. For the most comprehensive fishing information you may also visit us at
http://www.minnesotafishingresort.com/.
---
Why Ely, Minnesota Resorts and Timber Trail Lodge?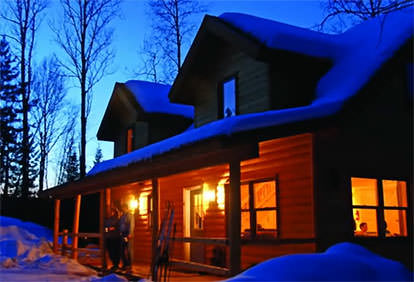 "A Minnesota Vacation Resort Since 1939"
Timber Trail Lodge, a premier Ely Minnesota resort located on the edge of the Boundary Waters Canoe Area Wilderness, has been lodging and outfitting wilderness visitors since 1939. Our experience and dedication to our customers makes us one of the Ely area's premier hospitality companies. Why our Minnesota Family Resort?
---
Ely Minnesota Family Resorts - Minnesota Vacation Resort
Family vacations at a Northern Minnesota resort have been a tradition for generations. Here at Timber Trail Lodge we have been providing family vacations since our founding in 1939.

Minnesota is home to some eight hundred family operated resorts, each offering amenities that can vary greatly from resort to resort. Ely Minnesota is unique in that we are located in the Northern most portion of Minnesota, and have access to the Boundary Waters Wilderness Canoe Area. The Boundary Waters is the largest wilderness east of the Rockies, and was selected as one of the "fifty places in the world a person should visit in their lifetime" by National Geographic Magazine. Many families seek to include a Boundary Waters experience in their family vacation, and here at Timber Trail we offer both day and overnight canoe trips into the Boundary Waters.
Free Wireless Internet Available in our Lodge

---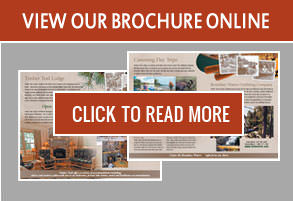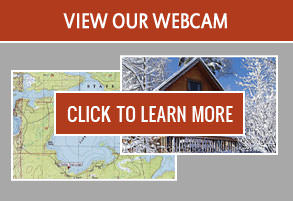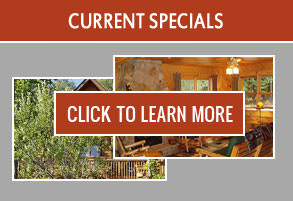 BOUNDARY WATERS OUTFITTERS

CLICK TO LEARN MORE
Boundary Waters Outfitters is a full-service canoe trip outfitter servicing all Ely area entry points, with direct Boundary Waters access. We offer full and partial outfitting services, guide services and outfitting packages for adventure travelers, family groups, non-profit groups, and fishing packages.
---
Timber Trail Lodge, LLC
629 Kawishiwi Trail - Ely,
Minnesota 55731
---
218-365-4879 800-777-7348

GET IN TOUCH!
---
| | | | | |
| --- | --- | --- | --- | --- |
| Ely, Minnesota was rated one of the Best Towns 2009 by Outside Magazine The Best Small Towns Our 10 favorite adventure burgs | Add a Boundary Waters Canoe Trip To Your Vacation! | Proud supporter of O.C.F. - Obsessive Compulsive Fishing | Budget Travel 2010 | Timber Trail Lodge and Ely, Minnesota Best Adventure Towns National Geographic Adventure Magazine October 2009 |