Minnesota Resorts - Words from an owner!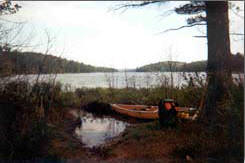 Vacationing at a Minnesota Resort has been a family tradition since the early 1900's. Early in the 1900's, and until today, families have often traveled long distances to go to a favorite destination for their family/fishing vacation. Leaving work and the challenges of everyday life behind families would go to a destination like Ely, Minnesota, to spend a week at a favorite Minnesota resort enjoying the solitude, fishing, and recreational opportunities a place like Ely has to offer. This was and still is for many today a yearly tradition.
Resorting has changed over the past 50 years. Here are a few thoughts on resorting in Minnesota from a Minnesota resort owner.
40 years or more ago there were nearly 3000 resorts in Minnesota. Today there are less than 800. The smaller "Ma & Pa" (5 to 10 cabin) Minnesota resorts are in decline. Owning a resort is often like owning a farm. In today's world a resort needs to get larger and larger to make the economics work. For smaller resorts you need more cabins or vacation revenue producing options, or a paid off mortgage, to be economically viable. Here at Timber Trail we have accomplished that growth by adding 5 new cabins, purchasing more land, and we started our own canoe outfitting company (Boundary Waters Outfitters).
Buying and owning a resort is a lifestyle decision. It can offer a lot of rewards to someone seeking to own a business where others want to go for a vacation. But, owning a resort is also very hard work if it is done correctly, and quite often after 10 years or so many owners are ready for a change. Typically after a ten year period of ownership however, if the owners are still active in the business their tenure will extend for a long period of time. Here at Timber Trail Lodge we will have completed 20 years of resorting on our anniversary in June of 2014. Proudly we are a second generation business now with our sons running the resort and canoe outfitting companies.
Historically if a resort owner wanted to get out of the resorting business the owner simply sold the resort to another person seeking a "lifestyle change". Minnesota resorts can be sold today but they are often very expensive because of the high cost of lakeshore property and the revenue they produce often does not support an ROI needed to be a good investment decision for the new owner. This can limit the options a resort owner has for selling his business. The resort property often becomes more valuable than the actual value of the business. Therefore the solutions the resort owner has for retiring from the business and selling the resort can be limiting. Those wishing to retire from resorting often consider turning the resort property into a "common interest community" where the cabins are sold to individual owners after meeting proper zoning requirements. I have also seen where corporations would purchase the property and use the facility as a corporate retreat.
Due primarily to the economics at play today for resorts like taxes, insurance, payroll, healthcare, marketing, resort maintenance etc. there will continue to be a decline in the number of family owned Minnesota resorts, and due to zoning restrictions there are almost no small resorts being built today.
Although there is a lot more competition today for a family's vacation dollars, resorting can still be a reasonable choice for a relaxing family vacation and offers families more "together" time than some other vacation venues. Here at Timber Trail we are fortunate to be located at the edge of a million acre wilderness named the Boundary Waters Canoe Area Wilderness for you to enjoy. There is something truly enjoyable about having your own lakeside cabin and waking up to a beautiful sunrise or going to sleep hearing the distant call of a loon or the howl of a far off wolf, eagle, or moose. A cabin located at the water's edge just has a feeling of serenity about it that comforts us all.
To be competitive in today's recreational market resorts need to offer more amenities than were found in the typical rustic lakeside cabin of years ago. We at Timber Trail have invested in excess of $2,000,000 in upgrades to our resort property, and we are not done. You can always do more and each year we strive to make changes our guests will enjoy.
Our youth today are involved in a greater variety of activities, and the traditional camping, hiking, and fishing activities of my youth are in decline more than they were in the mid 1900's. Even with that, it would be a shame for our youth today to miss out on experiencing our national treasures like the Boundary Waters Canoe Area Wilderness; "One of 50 places a person should visit in their lifetime" as stated by National Geographic Magazine. Experiencing the Boundary Waters is something unique we can offer the guests here at Timber Trail Lodge. Our canoe outfitting services include everything from a simple day canoe trip into the Boundary Waters to a fully equipped excursion into the Boundary Waters. Here at timber Trail Lodge we have a brand new beautiful canoe outfitting facility located just 7 miles from Ely with direct access to the Boundary Waters from our property.
One of the greatest pleasures of owning a resort is the guests who visit your resort. As a resort owner you get to make a lot of new friends and it is a true joy to see guests returning each year for their annual resort vacation. If one is being honest however, one of the greatest frustrations a resort owner can have can also be your guests. No matter how hard you try or how hard you work you will NEVER please everyone. One just has to remember if you are pleasing 99.9% of your guests you are doing a pretty good job. At Timber Trail we have guests that have vacationed at our resort for every one of our 20 years as resort owners and it is always a great pleasure to see them return again each year.
Some of my best memories of my youth are canoeing the Adirondacks with my Scout Troop or the cabins our family rented at the lake where I spent time vacationing with those I love. Family vacations will make life long memories of time spent together. Vacationing at a Minnesota resort will create those memories and those memories will last your children forever. I can still remember my first fish and how proud I was at the accomplishment of my catch. Children grow up too soon and the time to make memories can be short and limited. Do not let the opportunity of visiting a Minnesota resort like Timber Trail Lodge be one of those experiences your children will have to remember.
We at Timber Trail Lodge and Boundary Waters Outfitters hope you will consider visiting our facilities here in Ely, Minnesota. Please review the additional information we present here in our websites www.timbertrail.com and www.boundarywatersoutfitters.com. and please call or email if you have questions or require additional information.